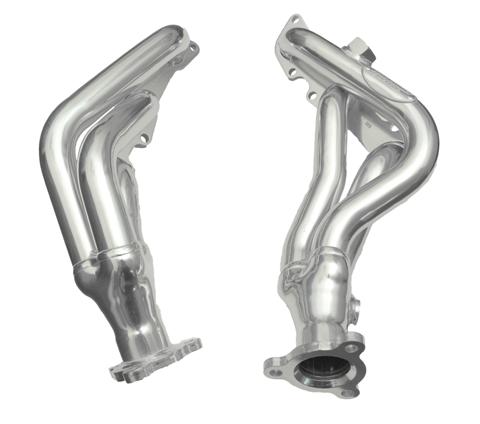 SOUTH LAKE TAHOE, Calif. – Not only will the new headers replace factory exhaust manifolds which are notorious for cracking and leaking, but by replacing the cracked manifold with these headers you will save some cash and increase performance.
Available exclusively from Rugged Rocks, LLC, Doug Thorley Exhaust Headers for the 1998 – 2004 3.3L V6 Nissan
Xterra/Frontier are available for supercharged and nonsupercharged motors. Replaces factory exhaust manifolds and primary cats, and reasonably priced at $456.95, these long tube headers are ceramic coated inside and out, with o2 bungs in place, ERG bung in place, and also include hardware for a full bolt on installation. Not CA smog legal, for off-road use only.
Doug Thorley products are known for their American built products, the ease of fitment, and easy installation.
Rugged Rocks caters to the off roading Nissan 4×4 enthusiasts. For more information contact Genevieve Rojas at Genevieve@ruggedrocks.com , visit RuggedRocks.com or call (909) 547-4651.